Corban's story
•
4 videos
Corban
Corban is 24 years old and lives in the Wairarapa with his partner Ella. He struggled with using emotional abuse and controlling behaviour in his relationships, and after a night in the Police cells, he knew he needed to take action and get on top of his abusive behaviour. He joined a local men's group where he learned how to manage his emotions and be a better partner. He now channels his energy into mixed martial arts, and has won 3 gold medals for NZ at the World Championships.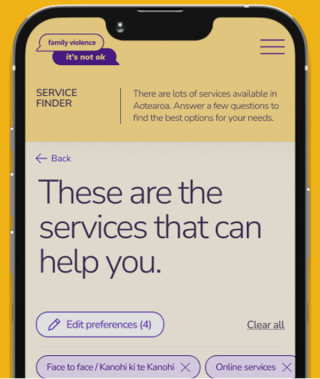 Need help not sure where to find it?
Use the Service Finder tool below to find the right support for you.