Ete
Ete is a proud husband to Mele, father and grandfather living in Wellington. Ete was born in Samoa and moved to NZ at age 12 with his family. He experienced several traumatic events as a child and found adjusting to a different culture in NZ as a teenager tough. When Ete met Mele he was carrying guilt from a previous relationship and anger from his childhood, and once they were married the violence started. After the Police were involved, Ete and Mele separated. Ete realised at this point if he was going to keep his family together and safe, he needed to change. Ete spent years working on himself through therapy and counselling to stop himself from using violence as a tool when he got angry. Ete and Mele now live together again and feel safe knowing Ete has put in the work to ensure violence is no longer an option. They now share their story to inspire others to make positive changes in their lives.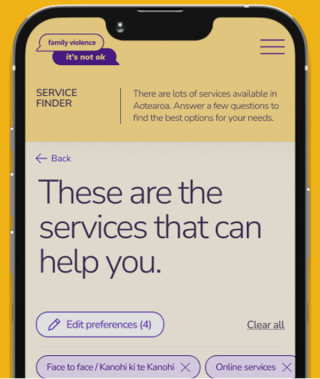 Need help not sure where to find it?
Use the Service Finder tool below to find the right support for you.