Jeremy's journey of change
Jeremy is a 57-year-old Māori man who lives in the Horowhenua region. He experienced violence in his childhood and talks about how that impacted his values and beliefs, as well as his relationships. Jeremy realised he wanted to change in his 40s and found support and help in a non-violence programme he went to, after he went along to support a mate. He credits the facilitators for opening him up and showing him the man he didn't want to be, and supporting him to be the man he is now. Jeremy now speaks publicly about his journey to educate people about family violence.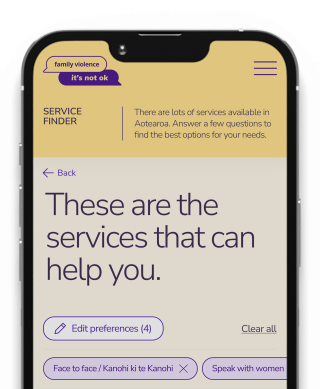 Need help but not sure where to find it?
Use the Service Finder tool below to find the right resources for you.