Supporters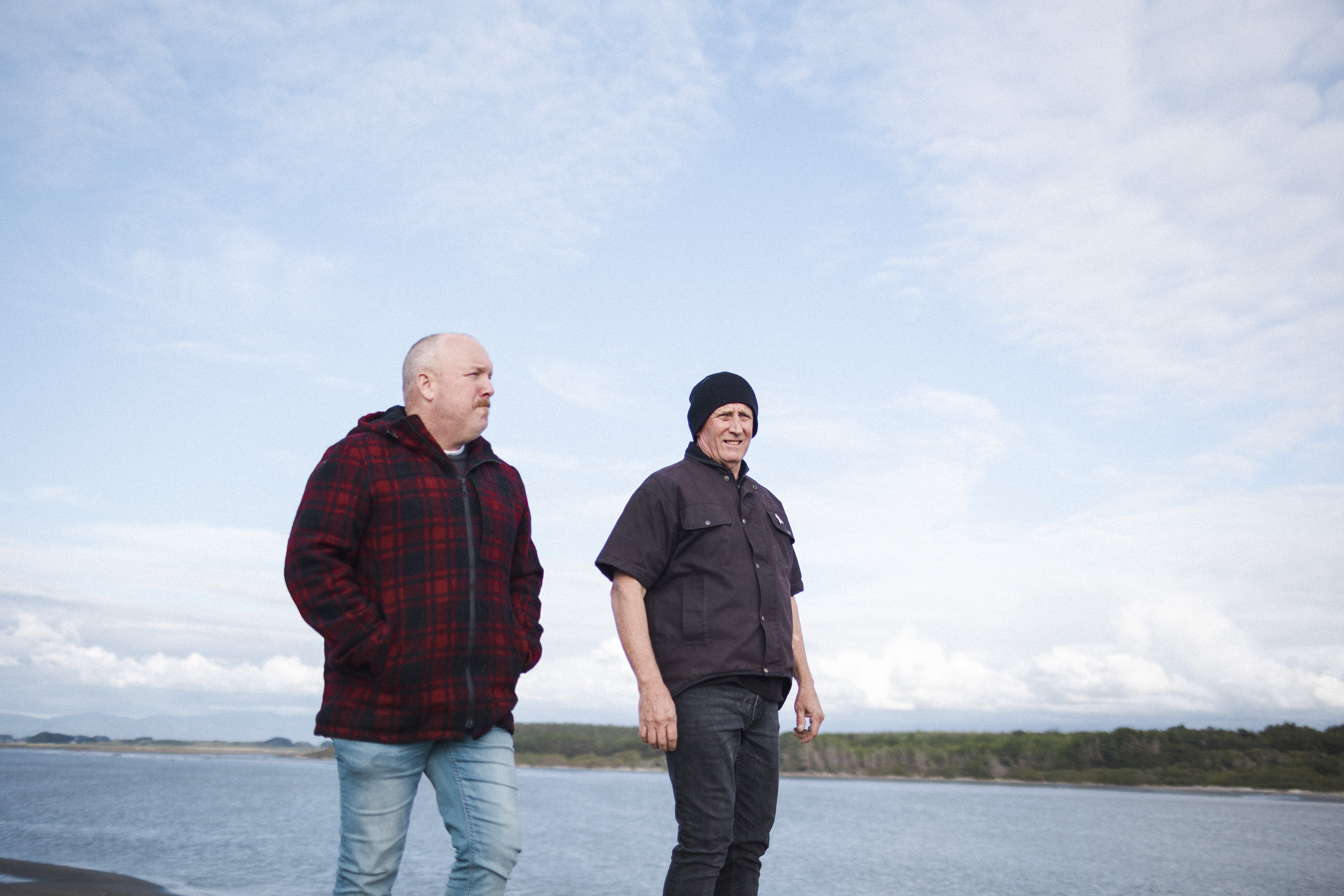 Are You Supporting Someone You Know?
Welcome supporters. It's awesome that you want to help someone make positive changes in their life. Having trusted people around to support them through their change journey is crucial to the success of someone living violence free.
So what does a change journey look like?
Thinking About Change – they might have noticed or been told there are concerns with their behaviour.
Taking Steps for Change – they're actively doing things to make changes to their behaviour.
Staying on Track – they've made changes to their behaviour and now they're practising to keep those changes going.
There isn't one right way to support someone on a change journey, so here are some tips for how to support someone while taking care of yourself.
Knowing that someone needs support to change their behaviour can be difficult. But if your gut feeling is that something isn't right, you should listen to it.

We might be worried that if we speak up it may affect our relationship with the person or that we've misinterpreted a 'normal' argument.

You might notice things that make you concerned

Their partner appears frightened, withdrawn
Their partner is very agreeable
They or their partner has unexplained injuries
Personality changes for them or their partner i.e. changing from outgoing to withdrawn
You've noticed them humilating their partner
They're using drugs and alcohol to manage emotions
They're irritable, short tempered, angry
They appear sad, closed off, feeling hopeless
They're controlling, jealous, using threats and intimidation
They check their partner's phone, email, mail and are constantly checking up on them
Talking about hurting themselves or others
They accuse their partner of having affairs
Contact is restricted with family/whānau and friends, isolating themselves
They stop their partner from seeing people
They ask for help

Common reasons that people think for not intervening

We might be worried that if we speak up it may affect our relationship with the person or that we've misinterpreted a 'normal' argument. Challenge yourself if you find yourself thinking:

"They're fine when they don't drink"
"They never want to talk about what's going on so I've given up"
"I'm scared and don't want conflict"
"Kids are just quiet cause they're tired"
"I don't want to get involved cause I don't know what to do"
"They'll think I've gone soft"
"They wind them up and deserve it"
"I don't want to lose my friendship with them"
"It's not my business"
"They're not usually like this, it will blow over"
"I don't want to feel like a traitor"

Anyone can be a supporter. It could be someone's mate, family/whānau member, neighbour, a bystander in public, or even someone who has used violence themselves in the past and has been on a change journey.

Sometimes people being harmed want to find support for their loved one to change. Here are some tips to see if you're the right person, or if it's best to ask someone else to step in:

Providing support can look like:

Take time to sit and ask them if they want help or if they're ok

Being genuine to build rapport

Talking about something they enjoy

Thinking about what to say, how to say it, where and when to say it

Tell them you're feeling worried about them and their family/whānau

Not being threatening or accusing

Offering support rather than advice

Notice and acknowledge when you see shifts in their behaviour or they say things about change

What if people think they don't need support?

It's better to make a mistake than regret not getting involved

Be brave and have the conversation, they could be waiting for someone to reach out

Don't give up, keep offering support

Be kind and non-judgemental

Think about who else they might listen to

If you're concerned, call police – they may already have information or concerns too

Supporters need to keep themselves safe:

Have your own support person or someone else to assist you

If you're not sure how they'll react, have the conversation in public

Is there someone else they trust and will listen to?

Be clear and have agreements on your role in safety/change plans

As a supporter be mindful of:

Ensuring you have the skills to support them

Talking to professionals for advice first if you can
Immediate Support
If you or someone else are in danger, call
Or reach out to the Family Violence Information Line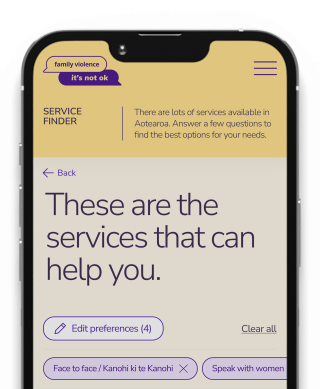 Need help but not sure where to find it?
Use the Service Finder tool below to find the right resources for you.